ABOUT US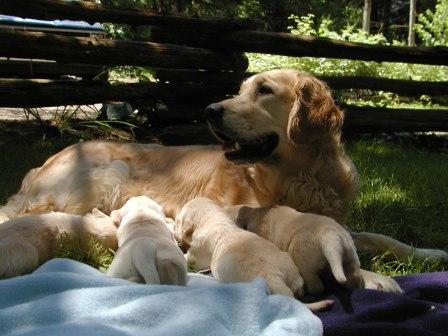 I have been involved with dogs since my young childhood. And was mentored by the likes of Suzanne Birks of Briks Golden Retrievers, Marge Trowbride of Trowsnest Golden Retrievers, Lisa McCabe of Grenadier Goldens and many others.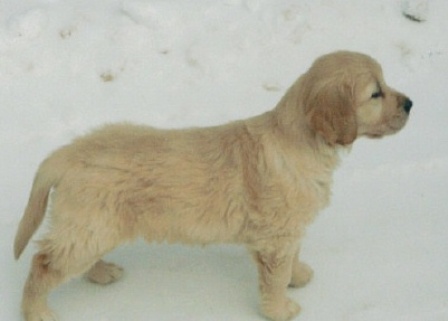 Over the years I have come to learn and grow as a breeder. I have come to love the English Type Golden Retrievers in structure, train-ability, type and soundness. Some of my favorite lines and dogs come from Grenadier, Kyon, Birks, and Trowsnest. My foundation bitch was started by Grenadier How Green My Valley bred by Lisa McCabe of Grenadier Golden Retrievers.
Over the years I have compined Trowsnest, Kyon, Dewmist, Ritzilyn, Ramchaine, Ganwales, and Lawpark dogs and pedigrees into my program.
Both Emma and I are in good standing with the American Kennel Club and the Golden Retriever Club of America. We have the occasional litters which are raised in my home with my family and friends. We are genuine dog lovers and we care about the breed and where our pups go to live. We have meant many special people through our dogs, and love the breed as they deserve to be loved.
Should you decide to own a Golden Retriever, we hope you will be as happy as we are. When we have puppies, we do temperament testing in order to help place them with the right families. Our puppies are sold to approved home on non-breeding agreements and AKC Limited Registration. Included with each puppy sold is our commitment to provide you with on going support for the life of your new companion, as well as a comprehensive puppy package which includes important information on health, training, socializing and grooming your puppy.
My Way Golden Retrievers and Everly Golden Retrievers has a wonderful 'Network" consisting of many Golden Retriever Breeders', Vets, and Trainers. If we can't answer your questions, we can find the answer from other breeders, trainers or veterinarians who have dealt with your individual problem or concern.
We encourage our puppy buyers to contact us at any time after the sale of their puppy with any questions.